Distinct Style. Quality Guaranteed.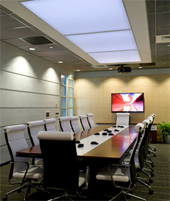 We understand the concept of "keep it simple" and are experienced in programming systems that are intuitive and easy to operate. Your custom designed system will also be technically sound, reliable, aesthetically appealing and cost effective.
Hold your next meeting, event or class in the perfect and most productive environment for communication, presentation and entertainment! Our Partner Acuity AV creates these perfect environments by designing and integrating state of the art audiovisual systems customized to the space and needs of each client. Our staff of trained and experienced Acuity AV's professional installers are looking forward to the opportunity to custom build an audiovisual system for your:
Conference Room
Boardroom
Classroom
Distance Learning Facility
Video Conference Facility
Church or House of Worship
Auditorium
Command and Operations Centers
Live Event or Party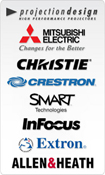 With an experienced staff of engineers, Communication In Action designs and engineers systems for the custom needs of our clients. After a thorough site visit, our system integrators "spec out" the requirements that our engineering team will use to design the overall system for your conference room, boardroom, training room or other space. The CIA team works with your architect or builder to ensure the design completely fulfills the operational needs of the facility. Communication In Action, through our partnership with Acuity AV is proud to offer the fine quality products of the providers listed to the right.